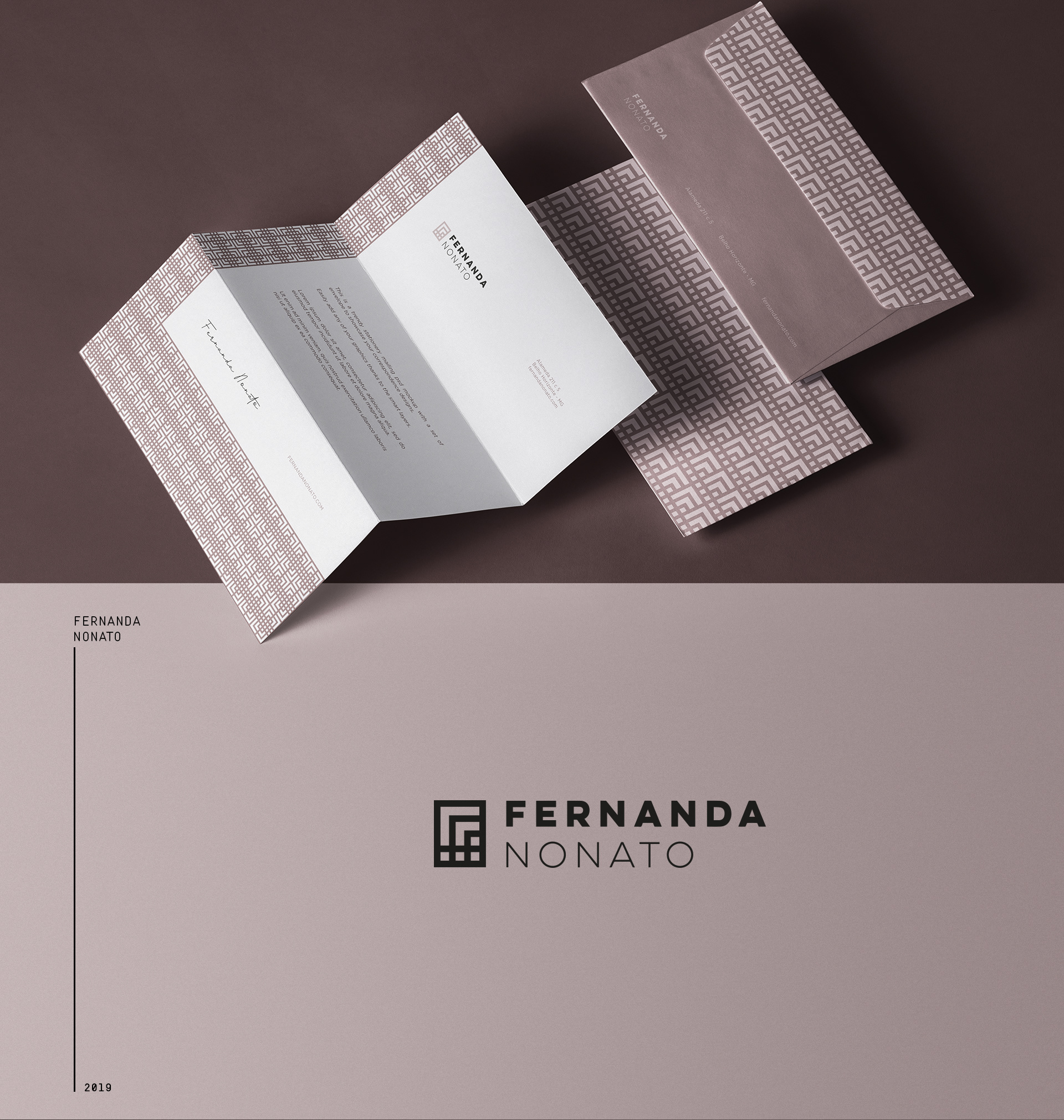 Fernanda Nonato is an architect and interior designer from Brazil who believes and make a modern interior
and exterior design, with a comfy and organic touch. The challenge of this project was keep it modern, clean
and cosy. Features that I tried to bring fusing a geometric and minimalist logotype with warm material colours. Wood and natural textures is always present in the projects so the brown tones capture the essence of her work. With bold solid lines and a modern typeface we show the most urban and concrete side of the brand.